Thank you for another successful CHOC Walk in the Park! Because of your dedication to CHOC Children's, we were able to raise $2,300,000 to help protect the health and well-being of the children in Southern California!

Your donation to the CHOC Walk makes an immediate impact, providing families with care during the most challenging time of their life. CHOC Children's provides the highest level of care not only to patients, but to their siblings, parents, and extended family.



CHOC Walk fundraising continues until September 27th giving Walkers

a chance to earn prizes like the commemorative CHOC Walk lapel pin, the CHOC Walk medallion and Disneyland® Resort Park tickets!

Help us reach our goal of raising $3.1 million for the kids in Southern California!
Teams and Walkers
Select a Team:
Why We Walk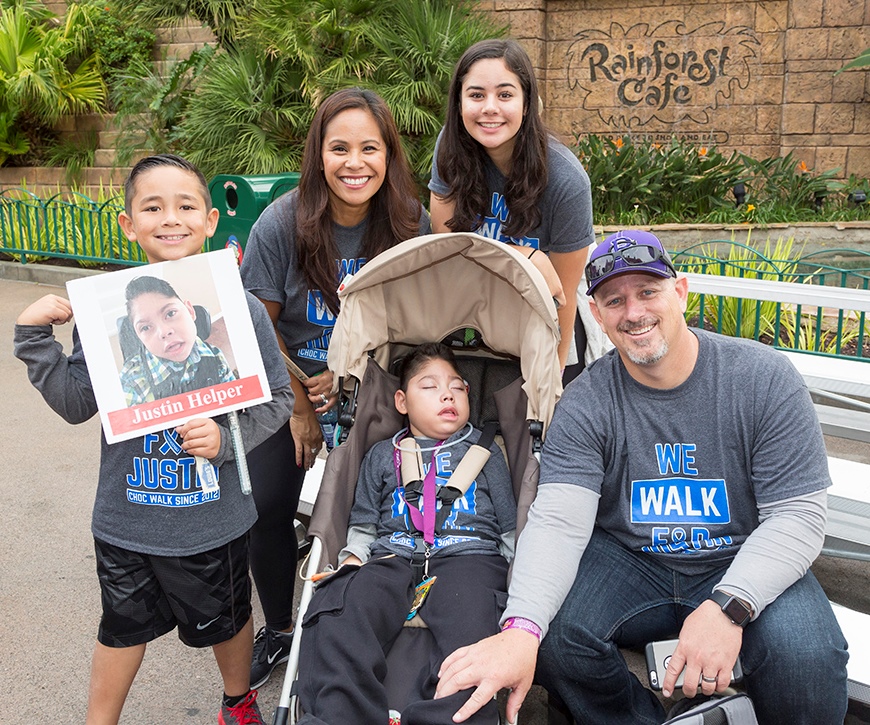 Justin was born with Lissencephaly ARX, a rare brain disorder that, for Justin, brings seizures, chronic lung disease, and gastrointestinal complications requiring outpatient treatment and sometimes hospital stays at CHOC. We are so thankful for the hard work CHOC has done to keep Justin stable. No one really wants to go to the hospital, but CHOC is a warm, positive and inviting environment. For Justin and his family, CHOC is a home away from home.
Justin's Helpers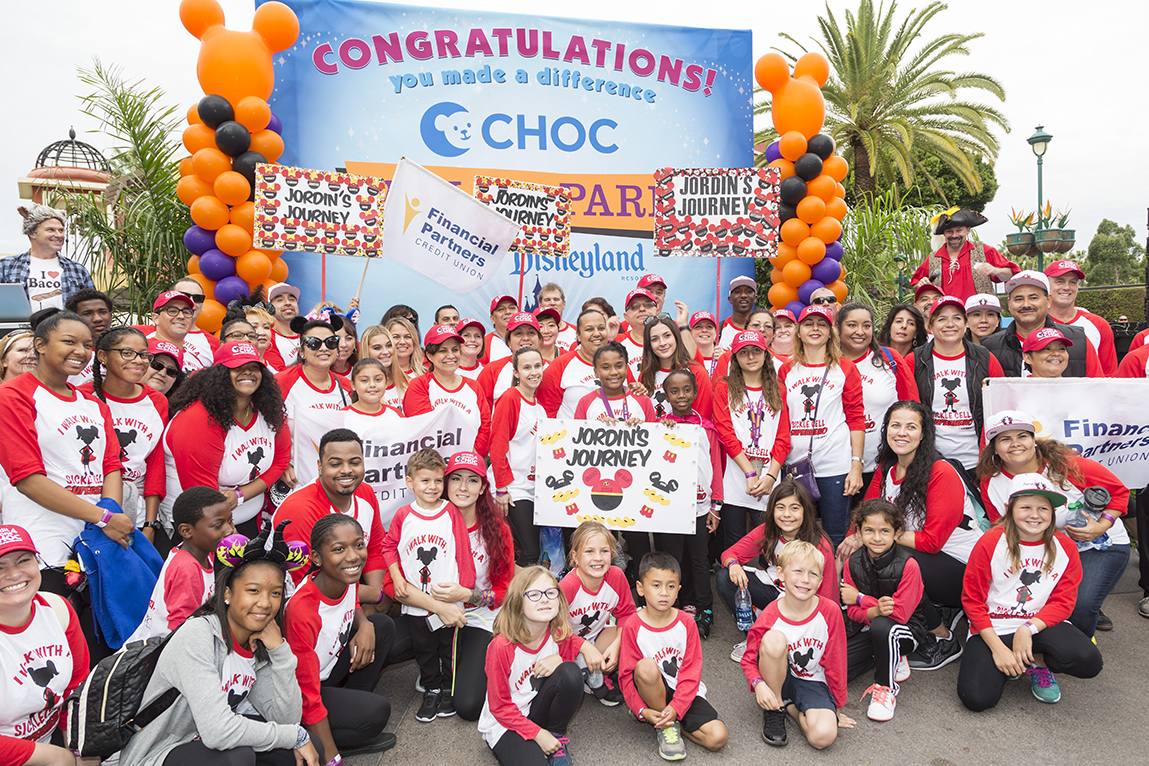 Jordin's Journey is a team that was created for Jordin Jackson, who suffers with sickle cell disease. Sickle cell is a chronic illness that does not have a cure and can be very debilitating. Jordin finds herself at CHOC many times each year because of her disease. When Jordin is healthy she uses her time out of the hospital helping raise awareness and funds for the hospital that keeps her heathy. Jordin, her family, and friends make it their mission to give back to CHOC.
Jordin's Journey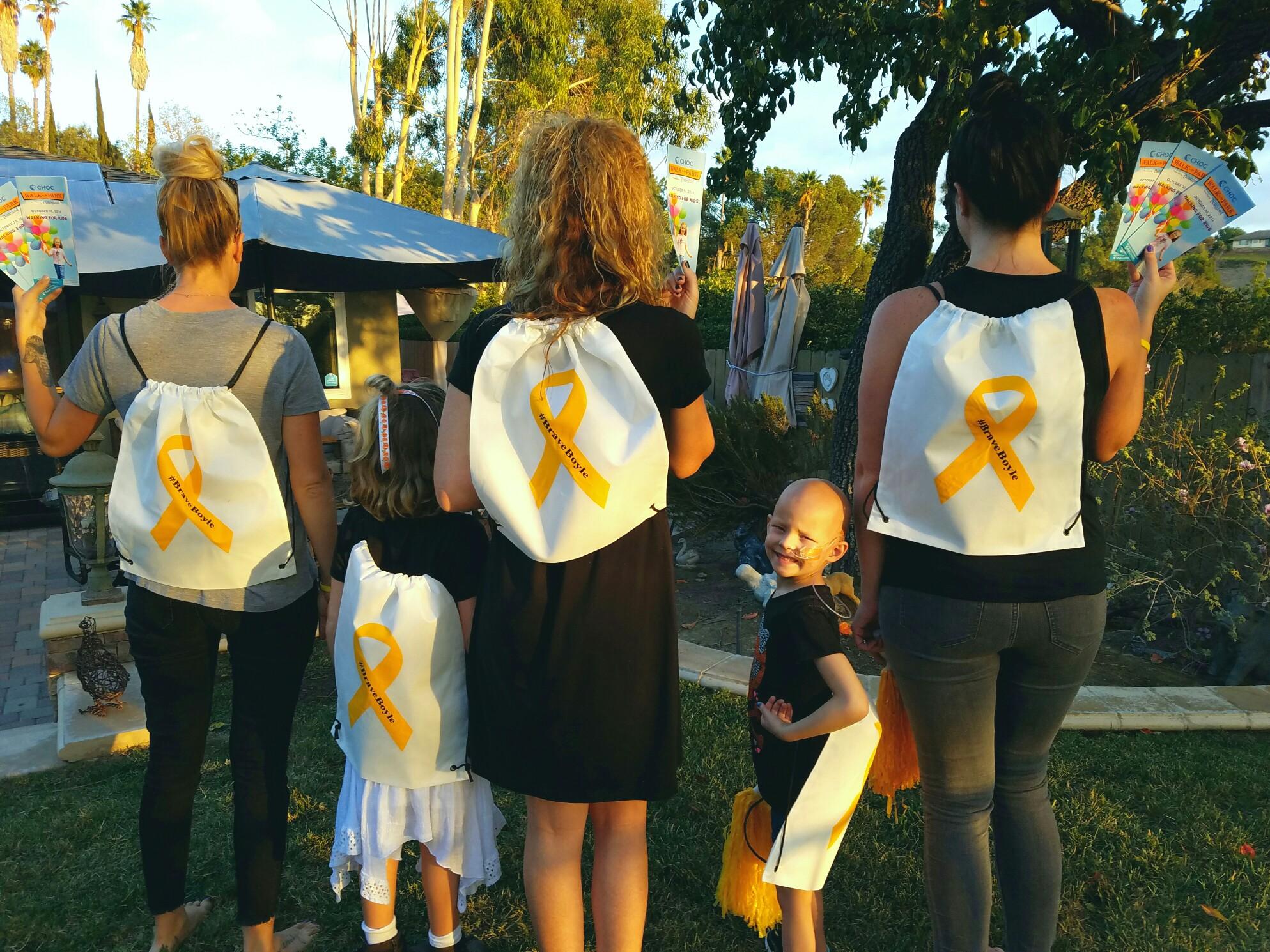 Team BraveBoyle was created for Ella Boyle. Ella was fighting bone cancer, specifically Ewing's Sarcoma, and recently had a transplant of her fibula to save her arm. She is now cancer free and able to use her arm better than the doctors had hoped for! With her family feeling very blessed and lucky to have the best doctors at CHOC! Ella has taught parents and kids alike that cancer doesn't have to mean the end, and with the help of her huge support system and positive attitude she was able to beat it!
BraveBoyle